EWRS Working Group:
Weed Management in Arid and Semi-Arid Climate
WG Leader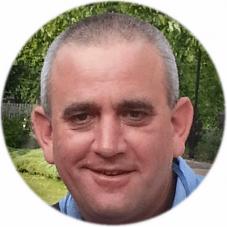 Hanan Eizenberg
---
Agricultural Research Organisation
---
Weed Research, RAMAT YISHA, Israël
Hanan Eizenberg
Where do you work?
Newe-Ya'ar Research Center, head, Department of Plant Pathology and Weed Research, Agricultural Research Organization-Volcani Center
What is your main task?
Group leader of weed science and sustainable weed management, Head of Newe Yaar Research Center, ARO
What is your main interest in weed research?
Integrated weed management in irrigated and dry land crops, temporal and spatial weeds distribution, precision agriculture and site specific weed management
Which activities do you plan to promote to reach the objectives of the Working Group?
To initiate discussion and establish a network for knowledge transfer between weed scientists, students and stake holders in Europe and worldwide associated with aspects of weed management in vegetable and field crops under arid and semi-arid climate.
This will be achieved by WG workshops, active forums, writing joint papers and all other media communication available.