EWRS Working Group:
Soil Seed Bank, Germination and Early Growth
WG Deputy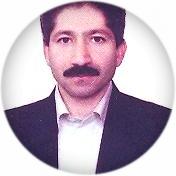 Alireza Taab
---
Ilam University
---
Dept. of Agronomy and Plant Breeding, ILAM, Iran
Alireza Taab
Where do you work?
I work as a weed scientist at Department of Agronomy and Plant Breeding, Faculty of Agriculture, Ilam University (IU), Ilam, Iran.
What is your main task?
My main task at IU includes teaching, research and supervision of master and PhD students. I am responsible for teaching subject courses in weed science and botany for BSc Students; weed science and research methods for MSc students; weed science, climate changes and crop production, seed ecology and modelling plant growth and development for PhD students.
What is your main interest in weed research?
As I am very interested in weed science, I would like to contribute and gain knowledge in different aspect of weeds biology and ecology, effects of disturbance regime and answer question related to climate change and environmental stresses e.g. dust and heat. My main focus of research has been on seed and bud dormancy, seed germination and seedling emergences, weed mapping and computational modelling. I am also interested in developing integrated weed management strategies. I, therefore, would like to do research on cultural and other non-chemical measures to improve weed control early in the season as it is crucial in the cropping systems. Moreover, I am interested in developing and applying mechanistic models to improve quantification and understanding of weed functional behaviours.
Which activities do you plan to promote to reach the objectives of the Working Group?
I would like to contribute in organizing the Working Group's meetings and workshops. I am also planning to initiate an online discussion on the WG topics. As we have conducted the most recent experiments on Echinochloa crus-galli and Avena fatua, I am planning to support the publication of the results in Weed Research. I also plan to support future WG meetings and contributions in EWRS symposiums in the future, publishing a review paper, formulating and conducting a new common experiment to reach the objectives of the WG. I am thinking of purposing publication of a book in cooperation with WG active members to cover the scope of the WG activities.
Send a message to Alireza