EWRS Working Group:
European Weed Mapping
WG Leader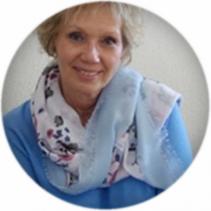 Garifalia Antonaka-Economou
---
Agricultural University of Athens
---
Faculty of Plant Science And Production, MAROUSI, Greece
Garifalia Antonaka-Economou
Where do you work?
Agricultural University of Athens – Professor in Agronomy
What is your main task?
Teaching and Research
What is your main interest in weed research?
Monitoring the weed population shifts and the analysis of the parameters that affect the weed dispersal
Which activities do you plan to promote to reach the objectives of the Working Group?
To improve the tools of weed mapping and develop the practical approaches in order to standarize the documentation of the data derived from the current surveys taking into account the mathematical aspect, digital and geostatistical tools and bioclimatic indices.
Other information you want to provide?
The achievements of Weed Mapping WG are outlined as follows:
Draft maps of most common weeds in cereals, corn and oilseed rape were derived from national surveys, http://www.ewrs.org/weedmapping/weed-mapping_maps.asp
1rst Meeting of the WG in Kaposvar, July 12th, 2010
2nd Official Workshop of the WG, Jokioinen, Sweden, September 21-23th 2011
Joint Workshop of EWRS WGs 'Weed Mapping' and 'Novel and sustainable weed management in arid and semi arid agroecosystems, 29/9 – 3/10, Chania Crete 2013
Brainstorming meeting of WG's members, February Prague 2014
Weed Mapping Workshop on standardization on weed mapping methodologies, practical field assessment exercise and data documentation July 10- 11th, 2014, Prague
Participation of Weed Mapping experts in "Site specific weed management in practice workshop", July 2015– Israel,
Co organizing of the "5th International Symposium on Weeds and Invasive Plant" by the WGs: 'Weed Mapping', 'Invasive plants' and 'Germination and Early Growth', October 10 – 14th 2017.Chios, Greece.
Summer school on "Weed Mapping as a Tool in Weed Ecology and Weed Management" 16 -21 July, Prague, 2018
Advanced Workshop on "Weed Mapping as a Tool in Plant Ecology and Weed Management" Target group: PhD and MSc students, experienced weed scientists and professionals gained knowledge and experience in the implementation of new methodological approaches and tools in weed mapping through theoretical courses and practical training in fields
Atlas Weed Mapping (Monography). Pages 472
by Hansjörg Krähmer and members of the EWRS Weed Mapping Working Group, 2015
Send a message to Garifalia