EWRS Working Group:
Weed Management in Mediterranean Cropping Systems
WG Deputy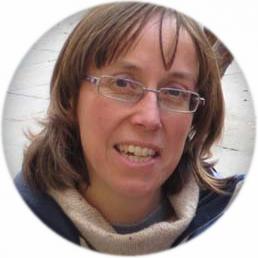 Alicia Cirujeda
---
CITA
---
Plant Protection, ZARAGOZA, Spain
Alicia Cirujeda
Where do you work?
At a regional Research Centre in Spain called "Centro de Investigación y Tecnología Agroalimentaria de Aragón" (CITA) located in north-eastern Spain, in the Aragón region, near to the city Zaragoza.
What is your main task?
As a researcher, my main task is to apply for research projects, coordinate and carry out the research and publish the results in scientific meetings and journals. In our Institution we also have a responsibility in disseminating the results to a broader public such as technicians and farmers.
What is your main interest in weed research?
In our laboratory we focus on integrated weed control. Currently we cover mainly three topics: 1) development and testing of biodegradable mulches for weed control, 2) assessing the diversity of weeds in field margins and inside cereal fields and 3) studying new invasive weeds in our next agricultural environment.
Which activities do you plan to promote to reach the objectives of the Working Group?
I would like to promote that weed scientists in the Mediterranean countries get together to share information and discuss about weed control issues that are characteristic for this environment such as perennial crops (olives, almonds, etc.), irrigation, minimum tillage and direct drill, invasive species in the Mediterranean area, etc.