EWRS Working Group:
Herbicide Resistance
WG Deputy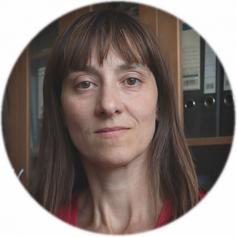 Katerina Hamouzova
---
Czech University of Life Sciences Prague
---
Department of Agroecology and Crop Production, Prague, Czech Republic
Katerina Hamouzova
Katerina Hamouzova is WG Deputy since 2022. EWRS warmly thanks Solveig Mathiassen for her dedication to this WG.
Where do you work?
Czech University of Life Sciences Prague
What is your main interest in weed research?
Herbicide resistance in grasses mainly to ALS inhibitors.
Which activities do you plan to promote to reach the objectives of the Working Group?
Promote Integrated Weed Management combining agronomy and chemistry.
Support and participate in research conferences and seminars which serve to increase our understanding of herbicide resistance.
Survey weed resistance evolution, especially against herbicides, in Europe.
Promote a better understanding of the cause and results of herbicide resistance.
Promote the scientific knowledge on the mechanisms of herbicide resistance and integrate that in the finding of new weed control solutions.
Keep high quality standard in resistance characterization and assessment.
Communicate on Integrated Weed Management strategies and support their implementation through practical guidelines.
Support young weed scientists, especially in the field of weed resistance.
Encourage the implementation of new research technologies, e.g. genomics, by bringing training and information.
Seek active collaboration between public and private researchers, especially in the field of problem identification and devising and implementing management strategies.
Send a message to Katerina